Sold
9663 Goodbee Street, Pico Rivera, CA, 90660
Sold for: $485,000
DRIVE BY TO CHECK OUT THE PROPERTY, DO NOT DISTURB THE OCCUPANT. Beautiful Pico Rivera property Nestled along a very quiet street.?It's a two bedroom, one bathroom property. Its private quaint back yard is designed to create a comfortable and tranquil setting for you to sit and enjoy the fruits trees. It has an avocado, papya, apple trees. The property also has a four year old roof. This home is conveniently located near shops, restaurants, parks and it provides easy access to freeways.??Bordering cities are Downey and Santa FE Springs. There are no pictures from the interior of property due to seller is packing up and house not presentable.
Explore Pico Rivera
Are you thinking of selling?
Angelica has 6 sold properties over the last 12 months.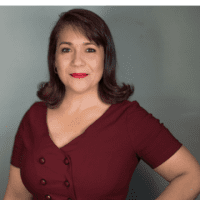 Angelica Rodriguez
0 Reviews
3.2m Total Sales Value
Remax Sky
6

Sold properties

534.17k

Average sale price