For sale
804 South Dillingham Avenue, Kissimmee, FL, 34741
Are we in Thorton Park? This charming doll house is ready for occupancy. Carefree living, safe neighborhood on a quiet street, friendly neighbors, great yard for families and pets, blocks from Lakefront Park and downtown, one block away from a new walking and nature trail. 1/3 Acre just off of JYP in downtown Kissimmee. No HOA fees! New roof, new AC, new water heater, new dishwasher. Completely refreshed and move-in ready.
Explore Kissimmee
Are you thinking of selling?
RAY has 2 recommendations for 2 properties sold in Kissimmee, over the last 12 months.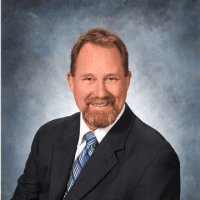 Highly recommended
Trusted agent
2

Recommendations in Kissimmee

2

Sold properties in Kissimmee

252.75k

Average sale price in Kissimmee
Reviews about RAY GUENTHER
Read the experiences sellers have shared selling their property with RAY.
Read all reviews
A wonderful Working Relationship over the last 10 Years
Ray and his company Gemstone has been responsible for looking after my rental property over the peri
233 Granada Boulevard, Polk County, FL, 33837
T
Tony Smith(Seller)
submitted 02 Feb 2021
Working with Ray made things less stressful due to his friendly approach
We have dealt with Ray and the Gemstone team for over 10 years. During that time they have looked af
609 Eagle Pointe South, Kissimmee, FL, 34746
T
Tony Hatton(Seller)
submitted 11 Dec 2020
Excellent service from a real gentleman.
I am overtly impressed with the service I have received from 3% Sales and Ray Guenther's skills as r
8820 Tottenham Way, Four Corners, FL, 34747
R
Roger Greenland(Seller)
submitted 04 Dec 2020
I can recommend Ray
Ray appears to have all the basic requirements one would look for in a realtor, motivated and energe
4609 Cumbrian Lakes Drive, Kissimmee, FL, 34746
R
Randal Reed(Seller)
submitted 28 Oct 2020
Ray is the greatest!!!
We decided to sell our unique house with no idea of what it was worth or how much we should ask. We
709 South Dillingham Avenue, Kissimmee, FL, 34741
C
Curt Kandel(Seller)
submitted 09 Oct 2020
Ray was simply great
He was very friendly over the phone and kept me informed through the entire process. Ray is extremel
4819 Cumbrian Lakes Dr, Kissimmee, FL, 34746